A leaky roof is a nuisance for many homeowners. Making matters worse, even the smallest leak can end up taking much time or being an expensive affair unless you hire the best roofing company Austin. They also can be challenging to diagnose and if left unattended, can cause considerable water damage to your house.
In this article, we're going to talk about common leak types, how you can detect them, and the best option to fix a roof leak.
For your home improvement needs, especially roof leaks and roofing repair, call our experts at Bluebonnet Custom Roofing. As a premier roofing company Austin, Texas, we use the best roofing material when installing and repairing your roof. From roof cement to metal roofing, from pesky roof leaks to significant repairs, we've got you covered.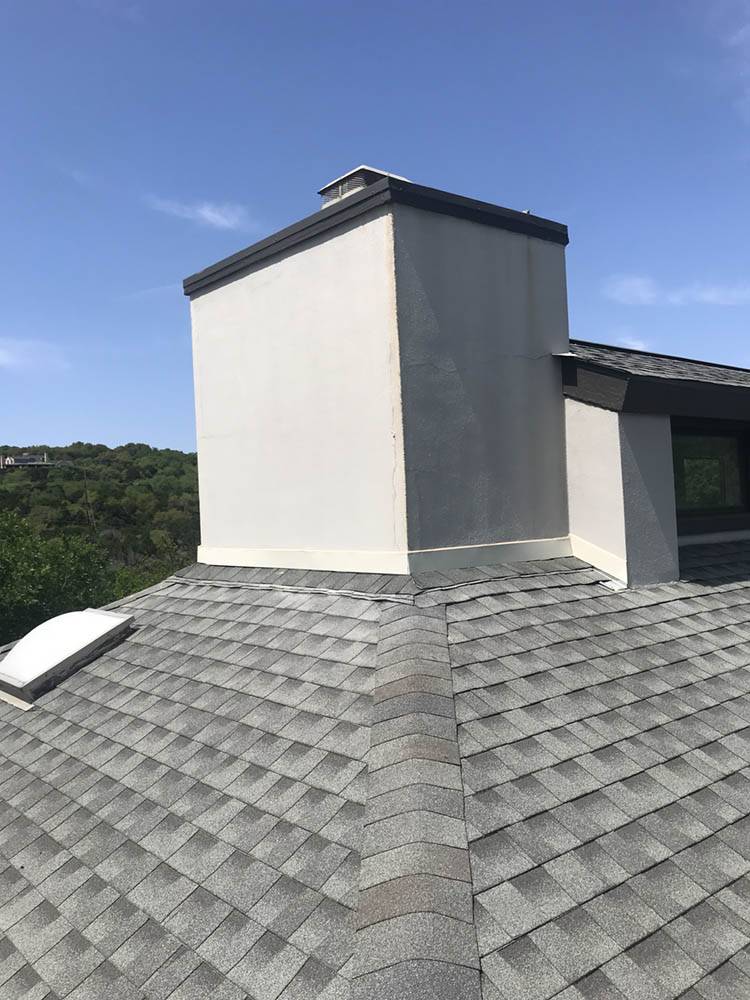 Common Areas to Spot Leaky Roofs
Roof air vent
Damaged or cracked shingle
Valley
Skylight
Headwall flashing
Roof vent pipe
Chimney crown
Clogged gutter
Roof nail
Attic condensation
How to Detect a Leaking Roof
A leaking roof can sometimes be easy to spot. You may see dark stains form on your ceiling or water dripping. Other times, the roof leak can be hardly seen and that's when you should connect with a roofing company Austin.
"It is not always easy to spot the causes of leaks on a roof."
17 Red Flags to Keep an Eye on:
Moist paint or drywall around electrical outlets or light fixtures
During a hard rain, your interior paint is peeling or bubbling
Water stains on roof sheathing inside your attic or rafters
The asphalt shingles on your roof are buckling or curling
Damp spots or water stains on your ceiling
Your fireplace or interior air vents have damp spots around them
Dripping sounds
Your yard has loose shingles
Roof vents have damaged or cracked flashing around them
Roof rot with overly degraded or discolored shingles
A stale house smell, especially in the attic
Your gutters have granules from your shingle roof
Debris piles above chimney or in roof valleys
Loose or blocked downspouts and gutters
Exposed or loose nails in your roof
Rotten areas or peeling paint under roof eaves
Cracked sealants or loose flashing around the chimney
How to Find the Source of a Roof Leak?
While the signs of a leak can sometimes be obvious, finding the source can be difficult. Roof leaks can start from one part of the ceiling, but visual signs of the leak can be a number of feet away.
When in doubt, contact a roofing company Austin that you trust to prevent further damage to your home.
"With proper inspection, you can detect the source of leak on the ceiling."
When It's Raining
Check your ceiling or go into the attic with a flashlight and chalk to label the problems areas when bad weather strikes. You start by searching for damp spots and a narrow water stream running down the rafters.
Track the water uphill until the wood is no longer damp.
Search for potential entry points and label the spot so you can inspect the outside of your roof once it's done raining.
If you're in the attic and water is not detectable on wood, search for water running down pipes that enter the roof and for water around the chimney.
When It's Dry Outside
Like before, check your ceiling or go into the attic with a flashlight and keep your chalk handy or meet with your roofing company Austin.
Search for discoloration on rafters or wood sheathing caused by water. Water stains will usually (not always) look darker because of mold growth, mildew or wood rot. You might spot stain streaks on rafters.
Check all sides of penetrating chimneys and pipe vents. Once you've labeled the stains, go outdoors to look over the roof and see if you can find the source of the roof leak.
Double check the chimney flashing and vent pipes, as these are the most common causes of a roof leak. Just remember, there is a possibility that these stains were created before a roof repair or replacement.
By Conducting a Water Test
If you are unable to detect a roof leak using the methods above, another option is performing a water test. This test requires two people. One person is inside the house or attic keeping an eye out for water leaks, while the other is outside using a garden hose to run water off the roof.
Person two starts by wetting the roof over a small section for a few minutes, while person one looks for leaks. It is best to begin by wetting the roof low and working your way up. This makes locating the source of the roof leak more accurate.
"A Water Test can help to detect a roof leak before it gets worse."
When person one sees moisture or water, they should label the zone and have person two search for external problems. Once you know the source of your roof leak, call an experienced contractor that specializes in roof repair in Austin, TX to ensure that your issue is fixed quickly and correctly.
Leaks only get worse over time. Save yourself the money, time and hassle of fixing your roof by contacting a roofing company Austin with a history of quality work. g
Call Bluebonnet Roofing Company Austin to Deal with Roof Leaks
For the best in roofing in Austin, choose Bluebonnet Roofing. At Bluebonnet Roofing, we are committed to excellence. As our customer, you deserve the best from a team of Austin roofing experts you can trust. We have a team of certified professionals who put your home first in everything we do.
Ready to get started? Contact us today at 512-580-9063 or click the button below to contact us online.
How to Detect Hard to Find Roof Leaks | Bluebonnet Roofing – Austin, TX